Improve customer experience with Dokobit
Save your customers the trouble of tedious processes. Improve customer experience with speed and convenience using Dokobit.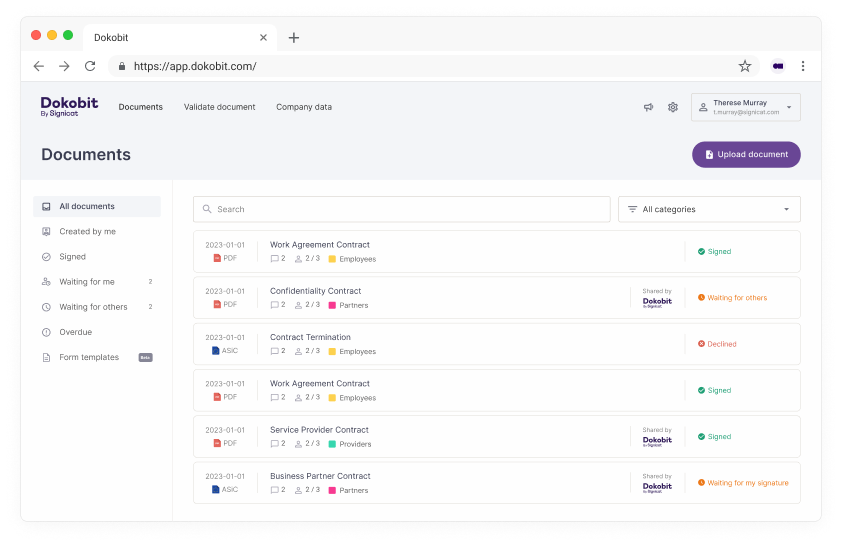 Every stage of customer service cycle made easy
Collect approvals and signatures on all the most crucial customer-related documents in one place, without ever losing a thing, hassle-free and securely.
Contracts
Invoices
Returns
Terms
Policies
Timesheets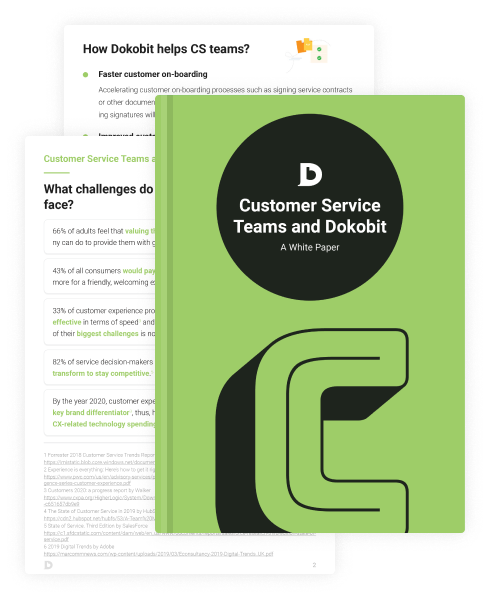 Customer service with Dokobit
Feel like your customer journey and on-boarding takes too long resulting in decreased customer satisfaction? Tired of wasting time and operational costs gathering approvals and signatures from colleagues scattered throughout your organisation and your customers? Paperwork delays the entire workflow?
Liberate yourself from all this stress with Dokobit. Download the white paper to learn how Dokobit can help your customer service department shine.
Access the white paper
Change the way you work
Ready to get started?
See pricing
Want to learn more?
Contact sales